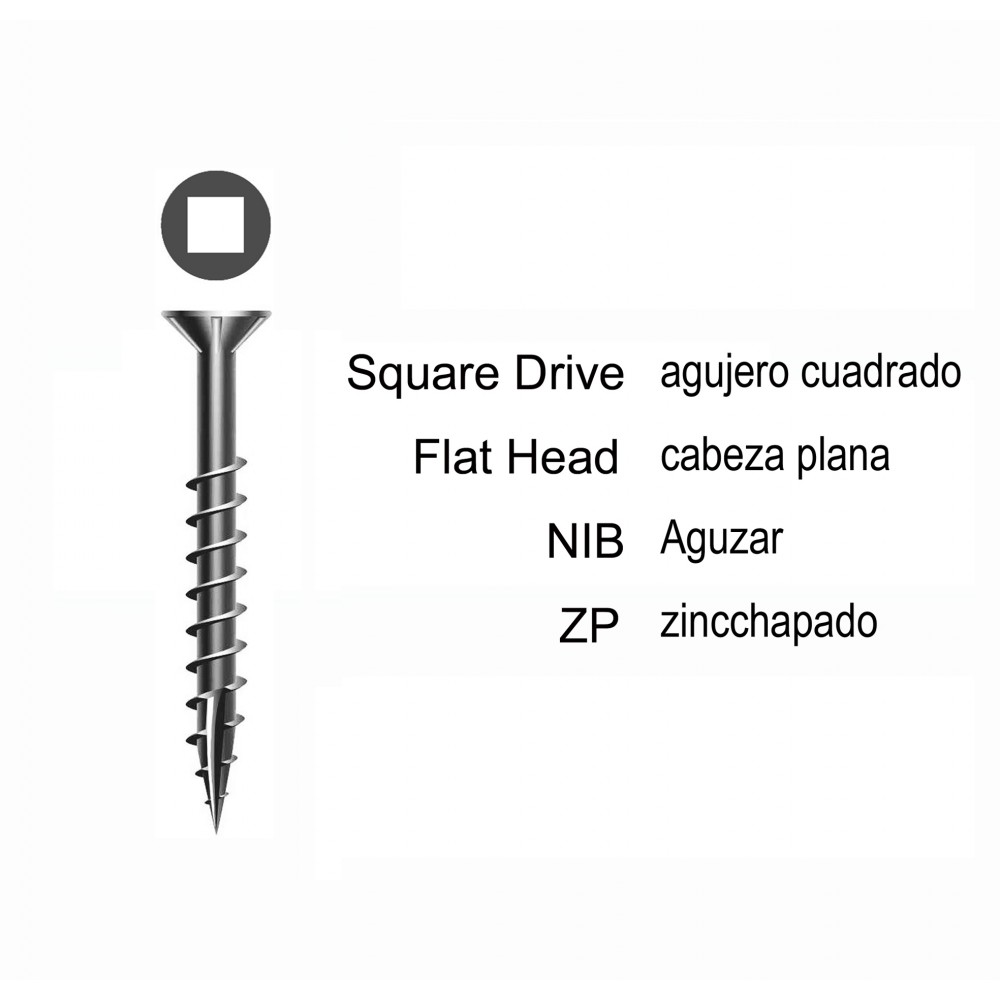 You May Also Like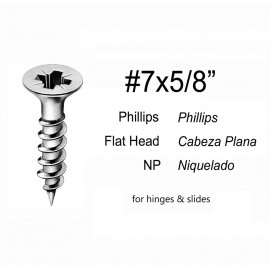 SQ DRIVE, FLAT HEAD 4 NIBS COARSE THREAD TYPE-17 SCREW K782 K78212 K48112 K48114
Free shipping over $59
Product Code:
K782 K78212 K4812 K4814
Description:
Square Drive, Flat Head, 4 NIBS COARSE THREAD TYPE-17
agujero cuadrado, cabeza plana, Aguzar, zincchapado
Material: steel C1022
Core Hardness(surface): MIN 500 HV
Core Hardness(inside): 350-450 HV
Torsion: 92.5 lbs (42kgs)
Carburize: 0.1-0.23mm
K48114 #8x1-1/4" 1000pcs/box
K48112 #8x1-1/2" 1000pcs/box
K782 #8x2" 500pcs/box
K78212 #8x2-1/2" 500pcs/box
* Zinc plated is a plating that is applied electrically to fasteners that prevents oxidation of steel by forming a protective barrier.
* FLAT HEAD with countersinking NIBS create a smooth flush finish.
* Asymmetrical thread pattern resists material slippage during pull out and vibration resulting in superior holding power.
* Type 17 point is a thread cutting screw for wood with a coarse tapping screw thread and a special long sharp point fluted to
capture chips which provides no predrilling and reduces wood splitting.
* Applications Include: Cabinet work, furniture assembly, interior wood to wood construction.